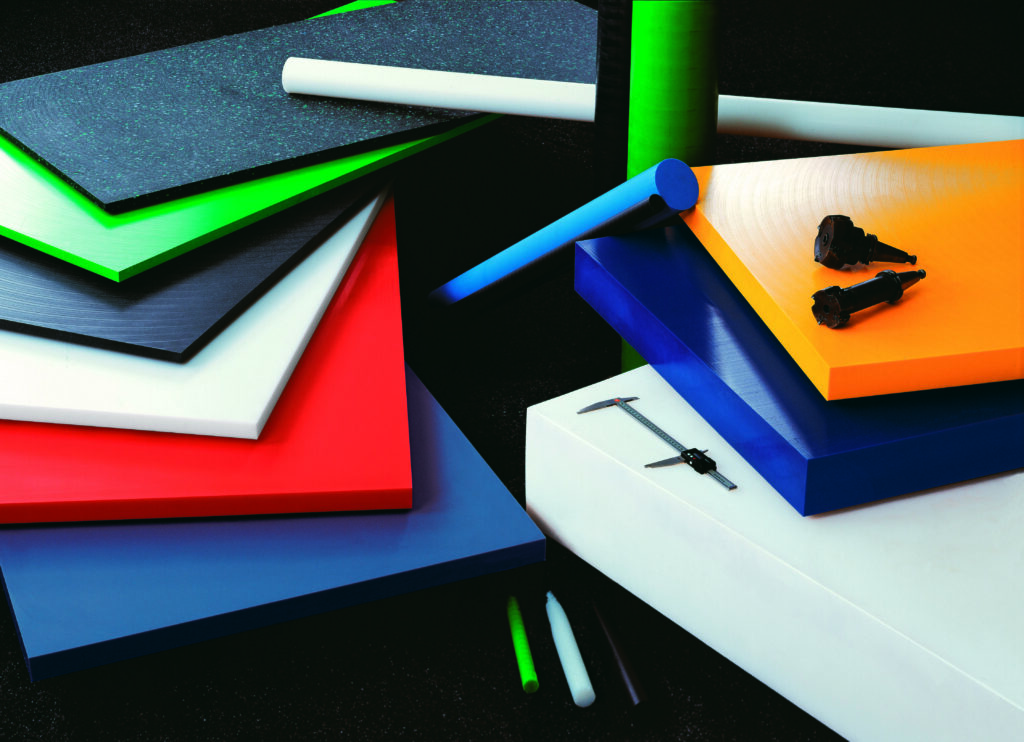 Le nostre presse con una lunghezza massima di 10.200 mm (larghezza massima di 1.250 mm), una larghezza massima di 2.500 mm (lunghezza massima 6.100 millimetri) e uno spessore pressato di oltre 200 mm e garantiscono la fornitura di quasi tutti i più comuni prodotti semilavorati necessario.
Il nostro magazzino di lastre copre circa 2.000 mq e contiene sia prodotti standard e molte qualità speciali e colori. I formati standard, che dipendono dalla qualità del materiale, sono elencate ai punti di menu separati.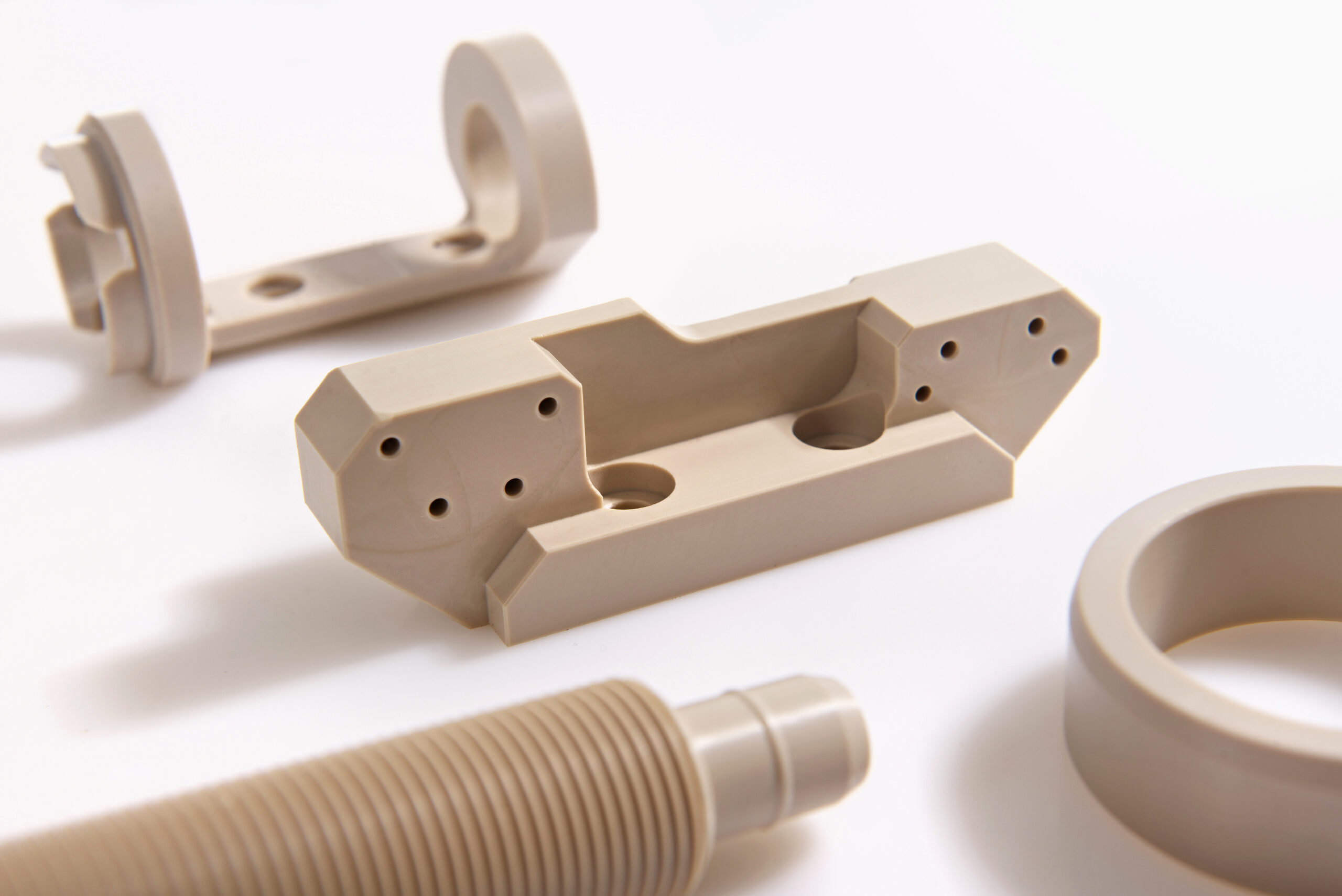 Oltre alle comprovate qualità nei materiali standard e premium in Polietilene, Wikiplast fornisce tutta la gamma di tecnopolimeri.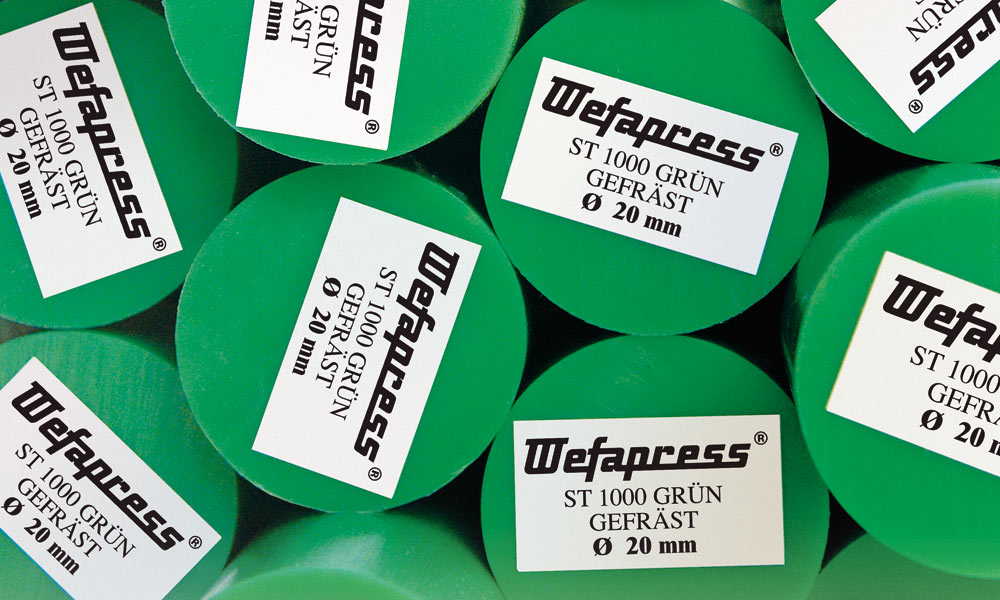 Tondi in PEUHMW naturale verde e nero estrusi, con diametro da 20 a 250 mm e 2000 mm di lunghezza.
Many different shades are available for you to choose from.
Simply take a look at our color card.
If the color you want is not in this standard range, we can create your desired color according to its RAL code. In this case, please keep in mind that a corresponding color order and shade matching according to a sample (laboratory press) will require additional time.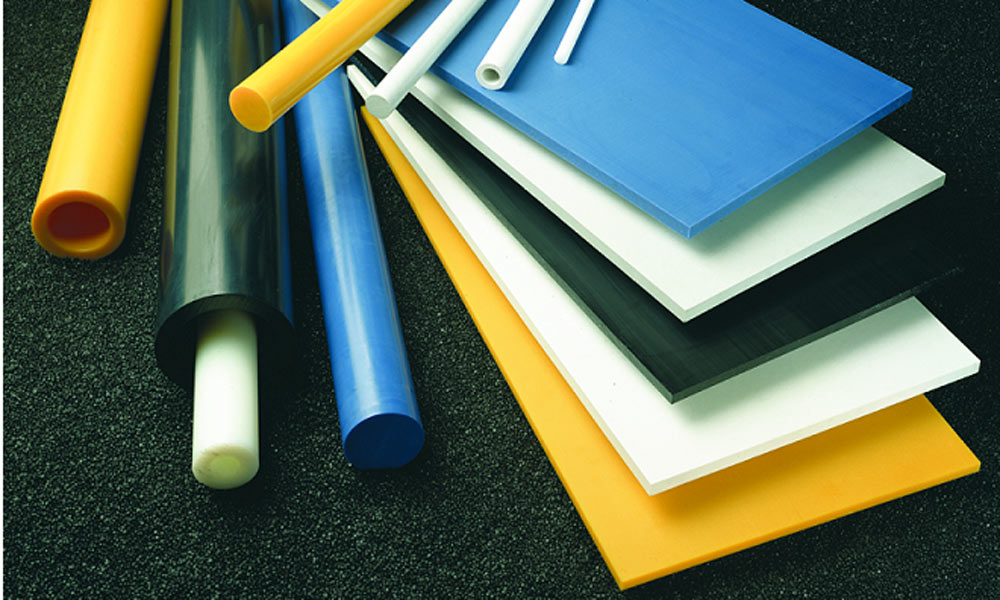 Il pioniere nel campo della lavorazione PE
Come primo produttore al mondo di lastre in polietilene, manteniamo uno stretto ed eccellente contatto con i fornitori di materie prime e costruttori di macchine. Approfittate della nostra eccezionale conoscenza delle materie prime e delle capacità di produzione superiore alla norma. I nostri processi produttivi ottimizzati e il know-how dei nostri dipendenti altamente qualificati sono la garanzia di prodotti di qualità superiore. In aggiunta alla nostra gamma di lastre standard, speciali e tondi, siamo in grado di supportarvi al fine di trovare le soluzioni per progetti speciali.
Punti di forza dei nostri prodotti semilavorati
Decenni di esperienza (dal 1953) nella produzione lastre
pressate / bassa tensione semilavorati in PE-UHMW (e
materiale rigenerato), PE-HMW e PP a magazzino
Ampio programma premium (circa 20 tipi di PE)
Lunghezza lastre fino ad un massimo di 10250 millimetri,
larghezza fino ad un massimo 2.560 millimetri e spessori fino a 200
mm (230 mm)
Ampia scelta di colori: 40 colori standard, altri colori a progetto
Cross-linking e stabilizzazione UV
Blocchi in PE pressato fino a spessori di 650 mm
La più recente tecnologia di saldatura e relative attrezzature
Sistemi di Modern Temper
Capacità di piallatura orbitale fino a larg. 1330 mm
(ROTOPLAST), piallatura lineare fino a 2050 mm (REX)
Esame ecografico sui prodotti
Tondi in PE realizzati accuratamente partendo da lastre
pressate PE-UHMW
Partner Ticona dal 1955
Le nostre presse, ci permettono di avere diversi formati lastra. Pressiamo fino a spessore 200 mm.
Abbiamo una grande disponibilità di semilavorati a magazzino.
We deliver all of the materials mentioned here as semi-finished or finished parts. We are specialized in manufacturing customer-specific orders according to drawings, samples, or 3D models.
The information provided on the following pages represents our knowledge as of today. No agreement or guarantee regarding specific characteristics can be derived from the information contained in the datasheets. Users are responsible for deciding on the suitability of a material for a specific purpose. The data supplied are subject to change.
Using specially selected additives, the material Wefapress St 1000® can be enhanced to cater to the respective, specific demands. This is primarily accomplished by way of additives and biodegradable oils.
The following shows you a brief overview of our materials, each with the respective properties and application areas.